Best Omaha Roofing Company – Roofers in Omaha Nebraska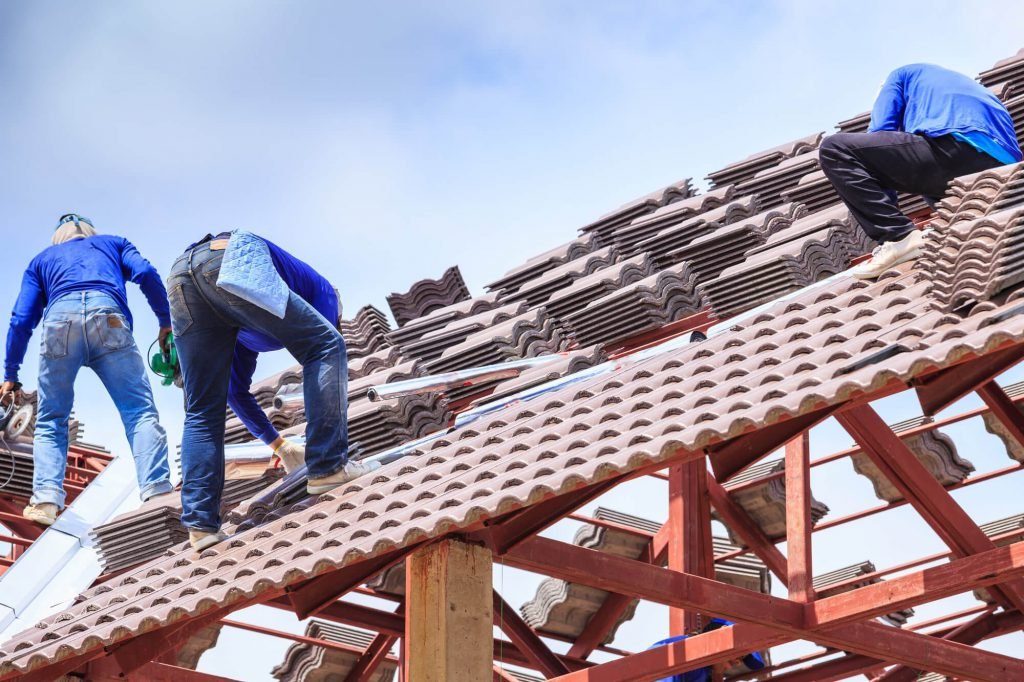 Looking for a roofing company in the Omaha, NE area? Contact us to request a free roofing estimate! Omaha Roofing Company is a Nebraska roofing company that provides complete roofing repair, roof installation, roof remodel and maintenance services in Omaha, NE. Omaha Roofing Company has quality workmanship and specializes in roof repairs and roof replacements. We also provide top-notch gutter installation, repair and cleaning services.
ROOFING OMHAHA
WELCOME TO THE
OMAHA ROOFING COMPANY
Omaha Roofing Company is your resource for top-notch roofing & gutter services throughout the Omaha.
From Roofing & Gutter repairs to replacement or installation, our team members's bring many years of experience to projects of all kinds. Contact the Omaha Roofing Company or Gutter team today to schedule your no cost, no obligation, in-depth consultation.
WHY YOU'LL LOVE WORKING WITH US
We hire only skilled, conscientious and responsible workers,
Omaha Roofing Company can also fix your roofing structure. If the roof leaks or there is other damage, we will repair it depending on what the roof is covered with. Sometimes it is necessary to use a variety of different materials for such a problem. For example, in order to stop the leakage around the roof, we may use the following materials: another type of tile, sheet, bituminous adhesive, glass mesh and several types of waterproofing coatings.
Call us today for the best deal
So whatever you may need regarding residential roofing Omaha, feel free to contact us today! Omaha Roofing Company is here for any advice, a recommendation or anything else related to the roofing contractors in Omaha!
Regular maintenance will ensure long-lasting roofing on your building
We specialize in Commercial Roofing in the Omaha, NE area
As your dependable local resource for commercial roofing in the Omaha areas, Omaha Roofing Company does it all, from re-roofing to repairs to replacement. We work with all kinds of roofing materials for commercial customers, such as metal, built-up roofing, and single-ply. We know you can't afford too much downtime because every moment you're not being productive means you're losing money. Our team brings specialized commercial roofing knowledge to every job we take on, so you can rest assured we're there to do a quick, efficient, yet thorough job.
Roof inspection Omaha
One of the basic services that Omaha Roofing Company provides its customers with is the roof inspection. While it may sound pretty bear, this is one of the most important activities that you should make sure to carry out in order to avoid any serious damage to your roof.
Make sure to conduct regular roof inspections
Once you get in touch with us and let us know the issues that you think you may be experiencing, we will make sure to send one of our roof inspection crews to your premises. They arrive with the tools necessary to carry out this inspection. Also, we value your time. So, not only are we going to be punctual but are going to make sure to inspect your roof in record time. Then, we will let you know what we think about it. Whether or not you are going to invest in repairs is all up to you.
Roof cleaning Omaha
Late fall is the right time to clean your roof. Once all of the leaves have fallen off the trees, you should make sure to check the drainage and the state of your roof. Here in Omaha, many companies find themselves in a very bad situation once the winter comes. Plenty of them only because they had failed to clean their roofs.
Do not be one of the statistics. Get in touch with us today. Schedule your roof cleaning and rest assured that your employees are going to have to focus only on work once the rains start.
Leaking repairs Omaha
Regardless of the time of the year, roofs may start leaking. The reasons can vary. Still, you should not despair.
Maintaining a roof is important for any office building to do at least once every two years.
With Omaha Roofing Company, you are going to receive the best leaking repairs available on the market. After all, the fact is that we like not having to visit our customers again soon. To make sure that this is the case, we conduct the work up to the highest standards. Our Yelp reviews can testify to our quality.
So, form part of the satisfied community. Contact Omaha Roofing Company today. We'll take care of the rest.
Roof replacements Omaha
The last service that we are going to tell you about today is roof replacement.
The fact is, any roof is going to need replacing. The only question is when. With Omaha Roofing Company, you are not going to be replacing your roof any time soon again. After all, we guarantee that you will be provided with skilled craftwork that is going to be standing much longer than anyone would expect it to.
We offer quality materials and labor
We only work with the best materials by the best manufacturers, plus we stand behind our work with excellent labor and product warranties. Backed by promises of craftsmanship and quality, you can rest easy choosing us as your go-to commercial roofers in Omaha, NE. We understand it takes a specialized type of training to provide quality commercial roofing services. You need to choose a contractor who can meet the high demands of a commercial roofing job. Commercial roofing is vastly different than residential. It has more components, utilizes different materials, and poses more complex challenges than homes.
Choose the best of the best – call Omaha Roofing Company!
So, call us today. Let us come over and provide you with our free estimate. Take it on from there and decide which way to go. If you decide to invest in your roof, we are pretty certain that you will be contacting us.
We've worked for a variety of clients, from schools and office buildings to doctors' offices and retail spaces. Here's a look at the typical materials we use for our commercial roofing services:
Built-Up Roofing Omaha
Modified Bitumen
Single Ply
Metal Roofing Omaha
Liquid Applied Roofing Membranes
Green Roofing Omaha
Here at Omaha Roofing Company, we specialize in all commercial roofing products and services, from inspection and repair to installation and maintenance. We are proud to be your leading roofing contractors in Omaha, NE. Whether you're experiencing ponding on your flat roof or you have leaks in your lobby, our team can help. We also perform annual inspections, a commonplace procedure for many commercial buildings in order to stay up to code with local regulations.
Commercial Roofing Replacement: Signs
There are many signs that will tell you when you may need repairs or a whole new roof. Common commercial roofing problems include:
Blow-offs, tenting, or billowing
Leaks
Sub-par installation or workmanship
Lack of maintenance
Punctures and penetrations
Ponding water
Improper repairs
Blistering, ridging and splitting
Surface erosion
If you experience any of these problems, don't hesitate to call Omaha Roofing Company. The longer you let issues go unattended, the greater the possibility that you'll face unnecessary and costly repairs down the road.
What we do: Commercial Services
Our commercial roofing services are designed to keep your business energy efficient, comfortable, structurally sound, protected and above all, safe for occupants.
Thanks to state of the art materials, tools, and techniques, we can handle all aspects of your commercial roofing project throughout the Omaha, NE area. We always take the time to guide you through the process so there are no surprises.
Contact Omaha Roofing Company
Based in Omaha, Nebraska, Omaha Roofing Company team is happy to consult with you on your next residential gutter project. In fact, we give a FREE ESTIMATE to help you start planning. Give us a call at (402) 875-9641 or fill out our convenient online form for more information.
ROOFING SERVICES LINCOLN
Most people find it too overwhelming and time-consuming to handle the installation and regular maintenance of their roofs. Hence, it can often lead to neglect and the need for repairs or replacement. However, this doesn't have to be the case when you have a team of skilled and trained Omaha roofers to back you up. With Omaha Roofing Company by your side, you can get the full-service deal when it comes to keeping your roof in top shape. We put the satisfaction of our customers first by offering only the best Omaha roofing services in the area.
For us, your roof is a priority, be it in need of inspection, installation, repairs, cleaning or ventilation. Contact us today or get a free moving estimate through our website in a matter of minutes!
Secure the help of the best Omaha roofing contractor state-wide.
What is the extent of the Omaha roofing services that we offer?
As a well-established and experienced roofing company in Omaha, we've come to understand the needs of our customers. Our team has come across many scenarios when it comes to roofing and gutters in Nebraska. So, we have the manpower and experience – add to that the modern equipment and solutions that we offer and what more do you need? Our Omaha roofing contractors are always glad to accommodate a variety of needs such as:
Roof Repairs
Roof Replacement
Installation of Roofs
Roof Cleaning
Inspecting roofs
Roof Ventilation Solutions
Window Installation
Power Washing, etc.
Premium Omaha roof repair specialists that fit your budget needs
Our Omaha roofing services cover leaks and all other roof repairs you need.
Accidents happen all the time – and even with long-term items such as roofs, you need to maintain it from time to time. Our team is always up to the task of jumping in and assisting you with any emergency roof repairs you might need, no matter the time of day. Whether you have physical damages, leaks, mold, etc. – Omaha Roofing Company is here to help!
We make planning and the execution of roof replacement simple
Sometimes, the damages to a roof are simply too many to count and repair. After a while, the only option left is to opt for replacing the entire roof. And it is in those situations that you will want to have the best possible roof replacement Omaha experts at your disposal. Our team has the resources and planning skills necessary to make that happen.
Our Omaha roofing contractors can handle the installation of any type of roof
Leave the installation and maintenance of your roof to our Omaha roofing contractors.
No matter the type of material, our company has the portfolio to handle any type of roof installation. Our team makes sure to do a precise estimate of the necessary materials and the amount of time required to answer your roofing needs. We ensure the satisfaction of our clients by demonstrating complete devotion to the Omaha roofing services we offer.
Our team will ensure that your roof is spotless and damage-free
We have the tools for maintaining a clean and healthy roof for houses, apartments & office buildings, and warehouses. Omaha Roofing Company understands the importance of having a clean roof, and we can ensure that no matter the size of your roof or the material it is made of. Our cleaning services are precise and effective with no flaw.
We specialize in roof inspection procedures
Most people fail to understand just how easy it is for roofs to start decomposing and falling apart. And all it takes to prevent this from happening is the assistance of experienced Omaha roof contractors. Luckily, we are professionals roofing specialists that know roofs like the back of our hands, making us the ideal choice when it comes to inspecting your roof for potential flaws and improvement potential.
We also offer clients with quality gutter services
Our Omaha gutter services are a perfect match to our roofing expertise.
Why would you bother looking for a separate company to take care of your gutters when our company handles that as well. Our Omaha roofing services also include the installation, maintenance, repairs, and inspection of your gutters. Our team offers tailored Omaha gutter services that you can always count on when you need them most. With our diverse range of expertise, we provide premium solutions for:
Gutter Repairs
Gutter Cleaning
Installation of Different Types of Gutters
Gutter Guards and Downspouts
Gutter Replacement
Our Omaha roofing services are not only time-effective but also budget-friendly
Gutter Cleaning
Are you looking for a fast and reliable gutter cleaning Omaha? We do gutter cleaning for all houses and buildings – no matter how high they are! If gutters become congested, water cannot drain properly, which can lead to many problems. Most often, gutters choke from leaves and other dirt during the transitional periods. That's why Omaha Roofing Company is here for you, 24/7 – so give us a call anytime! We will give you a reasonable quote, and we're here to help you with any kind of gutter services!
Omaha Roofing Company offers the best gutter cleaning Omaha!
We offer the best gutter cleaning Omaha
You probably know the importance of gutters on houses and buildings. It drains the rain and snow away so your roof stays in good condition. And it's common that, over time, the gutter needs cleaning. Most often, gutter congestion is caused by the accumulation of leaves, moss, or other unexpected objects. Trust us, our workers found many strange things in the gutter. And that's why we are here! We offer top of the line gutter services in Omaha – or anywhere else close by. All you need to do is give us a call.
Gutter cleaning for homes and buildings
In order to secure your facility and allow your gutters to function, you need to have a reliable service that will do this job for you. And Omaha Roofing Company has everything you need! From quality gutter installation Omaha to gutter cleaning, we have reliable workers that know all about adequate ways to clean gutters. At the same time, we have all the necessary equipment to carry out this quickly! We also offer a free price estimate with no obligation, so you can check our rates. Besides this, we clean gutter for all household objects, private cottages, as well as all possible facilities for business purposes. Whether it is a high-rise building, a large office building, an industrial plant, or similar facilities that have a large number of gutters that need to be cleaned, we can help you out! Omaha Roofing Company works 24/7, so contact us anytime!
We also offer a free price estimate with no obligation, so you can check our rates.
Gutter cleaning is easy with us – day or night!
If your house or building is new, it is very common that gutters get dirt inside. Therefore, you should plan gutter cleaning as one of the final post-construction activities. In this way, you will ensure your safety and thus protect the newly constructed facility from possible complications. If you don't react on time, it can easily happen that you may have to call our reliable Omaha gutter repair. All our services include gutter inspection, so you can rely on us.
Skillful workers and additional gutter inspection
When our workers come to your address to clean up the gutter that you suspect is clogged and impassable, we will do an inspection of the condition of the other gutters after the work is done. Very often in such situations, we also detect the deterioration of the gutter tin and then suggest an immediate repair to the clients. For all types of gutter cleaning interventions, our professional craftsmen are available to do all the work in a short period of time. For any additional information, please call us at any time – day or night.
Clean gutter means the right functioning of every facility. That is why it is important that the cleaning of the gutters is left to the experts. Leaves and mud accumulate in the gutters over time, as well as the moss and other matter. So any gutter can become congested over time. Water cannot run through the gutter and then you have a problem. That's why it is important to have a professional gutter cleanup, which is one of our standard services.
All our services include gutter inspection, so you can rely on us.
We clean all types of gutters
It is particularly important to emphasize to clean gutters on newly constructed structures. Although this may seem illogical at first glance, during the construction, workers tend to throw anything and everything into the gutters… so although it is a newly built facility, there is a congestion of gutters! This may cause all sorts of problems, so it's best to think on time.
Older houses and buildings in the Omaha area may have a slightly different problem. Namely, because the gutters are exposed to rain and snow, as well as other bad weather conditions, it can happen that the sheet metal completely collapses. In that case, our workers have to repair certain parts of the gutter. Of course, our professional workers do their best in all our services!
Our motto is: roofing services made easy
In most cases, we clean gutters under pressure, as this can clean up any impurities and solve the problem with success. With the use of special climbers, our workers will reach the top of the gutter and from there begin the process of pressure venting. We work every day throughout the year, and we can also offer an emergency response service when needed. This implies that we can go on the field during the night, that is, in the evening. It's also possible to contact us during any holiday, or on weekends. Also, we give a 100% guarantee for all our services.
Give us a call – we do all the dirty work for you!
If you need any gutter cleaning Omaha, Omaha Roofing Company is here for you! From roofing and gutter repairs to replacement or installation, our workers bring many years of experience to projects of all kinds. At any time you can contact us with no obligation and get a pricing quote. So contact the Omaha Roofing Company now to schedule your no-cost, in-depth consultation!
Having a roof over your head is the symbol of safety and security. This is by no means a coincidence. Apart from protecting you, a quality roof will also prolong the longevity of your residence. However, a quality roof has certain features which, when damaged, tend to cause more problems than it may seem at first. Old gutters can harm your property with issues like foundation cracks and wood root. With that in mind, you want to be quick when finding people who can help solve this problem. Instead of wasting your time on internet research, looking for 'gutter repair near me', rather contact Omaha Roofing Company, and receive the reliable, professional and swift service.
What makes Omaha Roofing Company the right company for you?
We are the proud leaders in the roofing and gutter industry in Omaha. What sets us apart is the vast knowledge and experience we have, as well as our comprehensive service. When addressing the issues regarding your roof, we will be able not only to assess the damage but make all the necessary repairs that will guarantee safety. We believe that this is only one of the factors that make us the LINCOLN, NE residents' go-to company for both commercial and residential gutter repair Omaha solutions.
You want a gutter system you can rely on, and Omaha Roofing Company will provide you with just the one.
All of our members are trained professionals, that have a conjoined experience of over a thousand completed projects. When working with us, it will be clear right from the get-go that we are reliable and proficient as roofers as well as people. We put your safety and satisfaction above all else and will go out of our way to make you one of our many satisfied customers.
Why are we your best 'gutter repair near me' option?
In order to better illustrate the necessity for well-functioning gutters, we will employ a bit of math. Namely, a home with a 1,500-square-foot roof sheds 1,000 gallons of water for every inch of falling rain. That water must not get in contact with your home's foundation. For this reason, runaway rainwater is one of the most important home repairs you ought not to ignore. A gutter system that functions properly must gather water and channel it away from home.
However, as time takes its tole, gutters need repairs from time to time. And who better to take care of this significant task than a reputable company with years of experience and top-quality gutter services Omaha? This is why Omaha Roofing Company is the company for you. With the gutter repair Omaha service we provide, you will have an increase in energy efficiency, a raise in your property value, and an improved overall look of your home or business.
In what ways can we help?
It is important noting that many people do not know the gutter system of their roof requires immediate attention. If this may be your case, do not worry. Omaha Roofing Company has you covered. We will be more than happy to come to your Omaha home or business, and assess the state of your gutters.
This is not where the extent of our helping hand ends. Apart from evaluating the situation, we will take all the important measures and actions in order to introduce your gutters into a perfect state of functioning. From minor repairs to bigger interventions, we will have it all fixed and ready for use in record time and outstanding manner. We provide a 100% satisfaction guarantee. However, it is not only our word that you can rely on. All projects that we handle include a 2-year warranty on materials and labor.
With our Omaha gutter repair service, your gutter system will be able to withstand any kind of challenge.
Along with Omaha gutter and repair, we invite you to turn to us for:
Installing and repairing gutter guards
Having gutter guards is a great way to stop clogs caused by leaves and other debris in your gutter system. They are also a great means of saving you the money you would otherwise spend on often gutter cleaning. Your best resource for top-notch gutter guards Omaha is Omaha Roofing Company. Make sure to give us a call, and have a peace of mind knowing that your gutters are in good hands.
Installing new gutters
Quality gutters are the bread and butter of a quality roof. That is why it is paramount that you receive only the best materials and workmanship when having your gutters installed. This is where Omaha Roofing Company steps into the picture as the reputable provider of both for the whole LINCOLN, NE. Reach out to us for a gutter installation that will keep your roof and home safe.
Cleaning your gutters
Dirty gutters are often a gateway to gutter damage. With this in mind, you want to ensure your gutter system is neat and clean. Avoid the hassle of handling this job yourself, and let our trustworthy roofers take care of the gutter cleaning Omaha for you. Not only will they spare you the time and the trouble, but also ensure all is perfect order.
Do not trouble yourself with cleaning the gutters when we can do it for you.
Replacing your old gutters
It can sometimes happen that the damage is so great, the only option left for your gutters is a complete replacement. Do not let this discourage you, and give Omaha Roofing Company a call. We will provide you with the highest quality gutter installation and materials for your gutter system.
Turn to Omaha Roofing Company for your complete gutter maintenance
We firmly stand behind the claim of being your best 'gutter repair near me' option. It is our honest determination, devotion, and diligence that will ensure you receive only the best roofing service out there. We will make sure your gutter receives the most adequate treatment, and you are left with quality products and complete content. Give us a call today!
Gutter Repair Service In Omaha
Old gutters can be a big problem for homes and businesses. They can harm your property with issues like foundation cracks and wood rot. What's the best way to avoid these problems? Omaha Roofing Company!
As leaders in the roofing and gutter industry in LINCOLN, NE, at Omaha Roofing Company, we want to be your go-to for both commercial gutter repair and residential gutter repair. Unlike other gutter repair companies, we have the knowledge and experience to repair broken gutters, assess any damage they may have caused, and make the necessary repairs.
If you're not sure about the state of your gutters, we'll be more than happy to come to your Omaha home or business and assess the situation. With comprehensive gutter services, the team at Omaha Roofing Company can repair gutters as well as offer options for gutter cleaning and gutter replacement.
What We Do
When you plan to repair gutters on your home or business in Omaha, choosing a reputable roofing company that's reputable and experienced is crucial. With an industry-leading warranty on parts and labor, you can rest assured that our rain gutter repair will increase your energy efficiency, raise your property value, and improve the overall look of your home or business.
Along with gutter repair Omaha, we also install new gutters, replace old gutters, clean gutters and downspouts. We also offer a variety of gutter materials.
When it comes to gutter repairs, the process of accessing their current state and making the decision to repair old gutters or install new ones can be confusing and overwhelming. With our professional and courteous approach, we'll walk you through every step so you can make your decision with confidence.
Contact Omaha Roofing Company
Based in Omaha, Nebraska, Omaha Roofing Company team is happy to consult with you on your next residential gutter project. In fact, we give a FREE ESTIMATE to help you start planning. Give us a call @ (402) 875-9641 or fill out our convenient online form for more information.